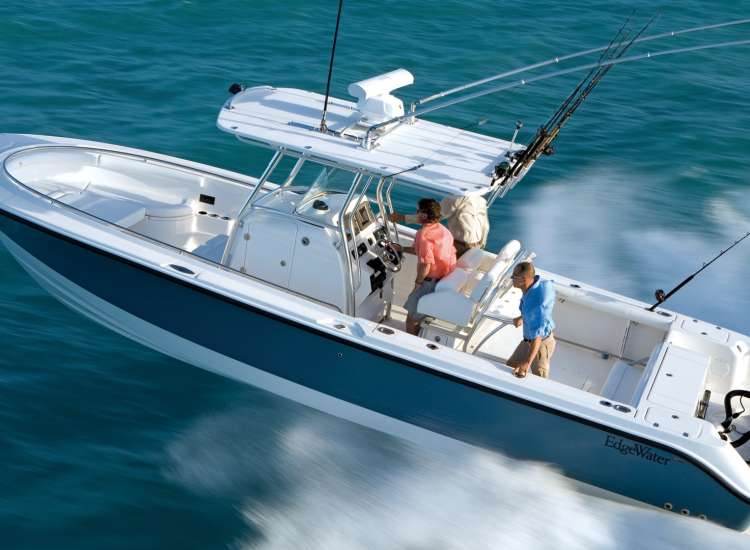 Whether it's hooking that trophy fish or passing on the joys of boating to the next generation, there are virtually no limits to the memories you can make in our EdgeWater. Explore new, underwater reefs, deserted beaches or secret coves. Entertain friends in style or relax on board with loved ones. Every minute you spend on our EdgeWater is what you wish you were doing the rest of the time.
Whether going miles offshore, across the Straits, or to that little sandbar around the bend, the outstanding EdgeWater line of center console boats set the new standard. Combine the Deep V yet stable hulls with superior performance, state of the art design and innovative engineering and you have what may be the only boat you'll ever need. Unpredictable conditions, you've met your match. Durable, reliable, luxurious yet sensible – and a comfortable ride in any condition, Edgewater center console models deliver in every way.
If you live life to the limits, you're living Life on the Edge
We build reliability into every EdgeWater by using the highest quality components, hand-selected from the industry's most trusted vendors. That's why we exclusively factory-rig with Yamaha Four Stroke Outboards, the engine brand that delivers industry-leading customer satisfaction due to its dependability in salt water, overall performance, outstanding fuel efficiency and ultra-quiet operation. Backed by our Limited Lifetime Warranty and Yamaha's Powermatched® System Warranty, there is no more reliable boat on the market. All this equals the best value on the water for you. Our boats' proven reliability is why the U.S. Navy and first responders around the world choose EdgeWater boats for their rugged daily operations.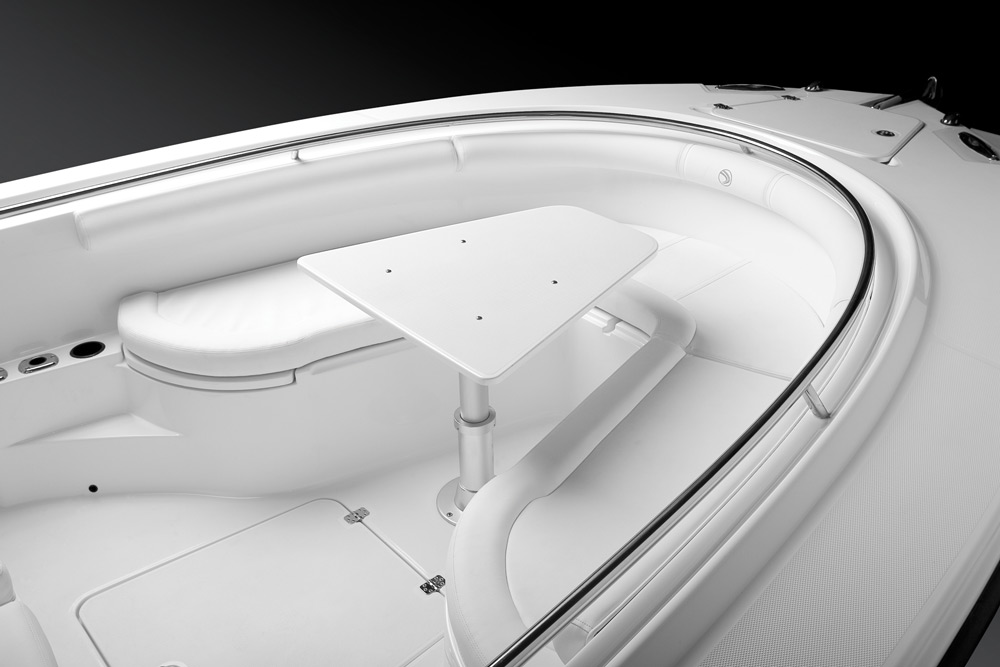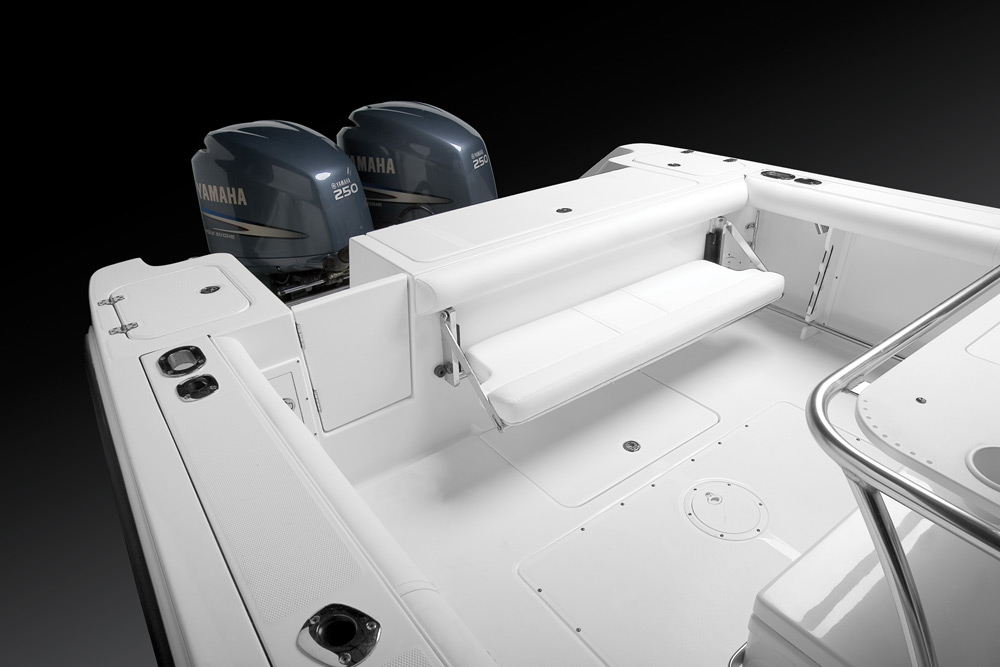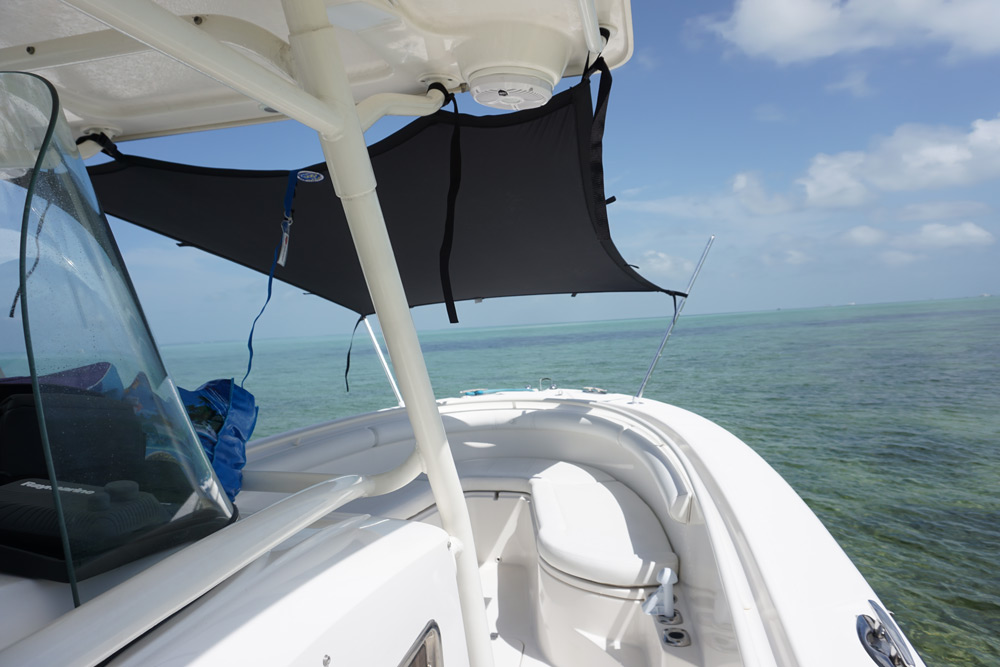 Safety and Performance
EDGEWATERS ARE LARGER AND OUTPERFORM EVERY OTHER BOAT IN THEIR CLASS
While not every EdgeWater will venture beyond the inlet, every model is designed to do just that. Our first priority is building the safest boats on the water. Learn more about our unsinkable foam flotation, strong hulls, deep gunwales and proprietary systems that make EdgeWaters one of the safest, fastest and over built boats on the water.
Intelligently designed
SUPERIOR TALENT AND TOOLS
Precisely engineered, intelligently designed and stunning to look at in and out of the water. We set a new standard for actual size, safety, reliability, durability, and versatility, while still delivering many of the features of a small yacht. Stylishly designed to turn heads and thoughtfully engineered for function and comfort, these are the hallmarks of boats built for aspirational individuals who are serious about making memories on the water.
Every component is carefully selected for long life, easy maintenance and uncompromising reliability.
Turn-key reliability doesn't stop with the boat. EdgeWater and Yamaha Four Strokes come together to deliver outstanding fuel-efficiency and performance, a combination that creates the most reliable luxury fishing boat on the water.
Our proprietary deep-V variable deadrise (angled) hulls combine a knife-like entry with large reverse chines (flat inward angled surfaces), along with a generous beam (width) and precisely engineered running surface, the result is a soft, dry, and comfortable ride in the most challenging seas. Closed-cell foam is employed in open spaces in the hull to displace air for maximum buoyancy and flotation ensuring each EdgeWater boat is completely unsinkable.